The Team

Office Staff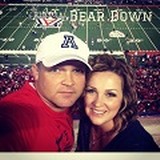 Jessica - Being the spouse of Shawn, it feels like I have been a member of the team as long as he has...I am here to help with front and back desk duties. I am a registered nurse and have been in labor and delivery since 2000. I am a graduate of the University of Arizona College of Nursing and love Tucson. When I am not helping the office out I enjoy managing our five kids.


Our Hygienists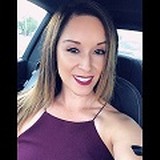 Mary - I am a native Tucsonan and graduated from Pueblo High School. Worked as a radiology tech assistant for almost 8 years before pursuing a career in dentistry. Attended Pima Community College for hygiene and graduated in 2007. I began working for Dr. McFarland as a full time hygienist in November 2016. I love working in this office and my career helping patients with their dental care. The relationships developed over the years have been wonderful. I have one beautiful daughter in college pursuing her broadcast journalism degree while playing collegiate softball. In my spare time I travel to attend my daughters softball games and also am an independent distributor for a health and wellness company.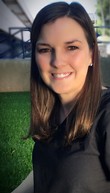 Allison - While originally from Southern California, I have been on the East side of Tucson for most of my life. I graduated from Sabino High School. I received a B.A. degree in Special Education from the University of Arizona, of which I worked with individuals with developmental disabilities for over a decade. I attended the Pima Community College's Dental Hygiene program. I have always loved working with people, and I enjoy the opportunity to help others with their dental care. I think that building relationships with so many interesting and wonderful people is what drives my daily energy more than anything. As a mother of 3 daughters, I often find I have my hands full, but our family makes it work by spending as much time together playing board games, baking, and going on vacations whenever we can.


Dental Assistant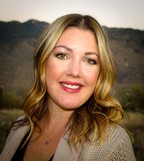 Cassi - I am a fourth generation native Tucsonan. I graduated from Sahuaro High School a year early, in 2001 and went straight into dental assisting school at Pima CC. I truly enjoy assisting and helping patients with their dental care. I am a mother of three beautiful daughters. Our family loves to travel. We spend most of our summer at the lake. We also frequent Mexico, Disneyland, and the White Mountains. I am an artistic and creative person who likes to read and paint. I most enjoy spending time with my girls and family. I also love music, concerts, and cooking.


Front Desk/Dental Assistant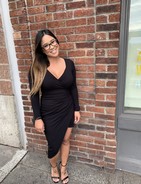 Olivia - I was born and raised in Tucson, Arizona. I graduated high school in 2004 from Santa Rita and finished Dental Assisting school in 2008 from PMI. I enjoy every moment working in the dental field and helping people with their dental care. Outside of work, I love being a Mom, Auntie, my family, being outdoors and enjoying some good food!


Good luck Angela on your new family adventure! We will miss you!